Do You Want To Ask about Pumps?
We are an official distributor for Grundfos and Wilo pumps in Lebanon. We can offer full range of pumping equipment from one of the world's leading pump manufacturers.

Grundfos pumps is one of the world's largest pump manufacturers, based in Denmark, with more than 18,000 employees globally. The annual production of more than 12 million pump units, circulator pumps, submersible pumps (SP), and centrifugal pumps (CR) is approximately 50% of the world market.
Grundfos also produces electric motors for the pumps as well as electric motors for separate merchandising. Grundfos develops and sells electronics for controls for pumps and other systems.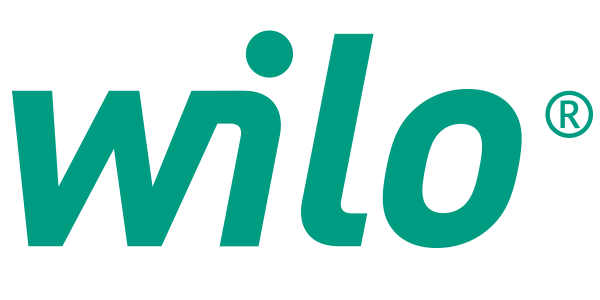 We are distributors of Wilo Pumps in Lebanon. Wilo have an extensive range which include the: Stratos, Stratos PICO and Yonos PICO glandless pumps, VeroLine D-PE & VeroLine I-PE Inline pumps, BL end suction pumps and MHI Horizontal multistage pumps.
We can distribute across the wilo range. If you require a Wilo pump not featured on our site please email us at info@acas-lb.com
Wilo was founded in Dortmund German in 1872. In 1996 various Wilo companies were merged to create Wilo AG. Wilo is one of Germanys Largest pump manufacturers. Wilo have 3267 employees around the world and an annual turnover of 557 millon Euro.
Wilo-Star-RS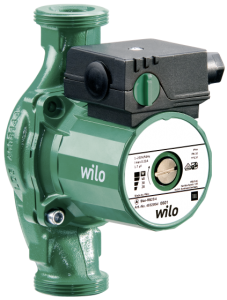 Special features/product advantages
Suitable for any installation location with a horizontal shaft; terminal box in 3-6-9-12 o'clock position
Three preselectable speed stages for load adjustment
Easy and safe installation due to practical wrench attachment point on pump body
Simplified electrical installation due to terminal box with removable threaded cable connection that can be used on both sides; quick connection with spring clips
Design
Glandless circulation pump with threaded connection. Preselectable speed stages for power adjustment
Application
Hot-water heating systems of all kinds, industrial circulation systems, cold water systems and air-conditioning systems
Type key
| | |
| --- | --- |
| Example: | Wilo-Star-RS 25/4 |
| Star-RS | Standard pump (screw-end pump) |
| 25/ | Nominal connection diameter Rp |
| 4 | Nominal delivery head [m] at Q = 0 m3/ h |
Technical data
Permissible temperature range -10°C to +110°C
Mains connection 1~230 V, 50 Hz
Protection class IP 44
Threaded connection Rp ½, Rp 1 or Rp 1¼
Max. operating pressure 10 bar
Equipment/function
Operating modes
Manual functions
Setting of speed stages (3 speed stages)
Equipment
Wrench attachment point on pump body
Cable lead-in possible on both sides
Quick connection with spring clips
Blocking current-proof motor
Materials
Pump housing: Grey cast iron
Impeller: Plastic
Shaft: stainless steel
Bearing: Carbon, metal impregnated
Scope of delivery
Pump
Seals
Installation and operating instructions
Options
Version …RG with housing made of red brass
Version … -130 with short overall length of -130 mm
Accessories
Screwed connections
Adapter fittings
Thermal insulation shells